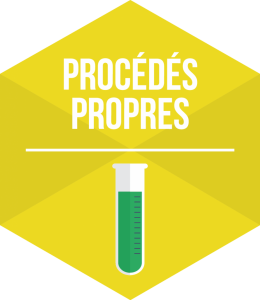 The CTTÉI is recruiting a level 1 project manager in supercritical processes, to take part in our projects to recover industrial residues and develop clean processes.
Your future employer
A forerunner in the circular economy, and an expert in the recovery of industrial residues and the development of clean processes, the CTTÉI is a center for applied research in industrial ecology that is experiencing strong demand for its innovative hydrothermal oxidation projects.
We have state-of-the-art laboratories focused on clean technologies:
SupercriticalCO2: 2 laboratory reactors, for extraction, impregnation and sterilization projects, up to 200°C / 1000 bar.
Subcritical/supercritical water: 2 laboratory batch units, up to 500°C / 450 bar.
Hydrothermal oxidation pilot plant unique in Canada: continuous 8 kg/h equipment, bubble column reactor, with compressor, high-pressure pump, heat exchangers, reaching 200 bar / 325°C.
Related equipment for technology coupling.
This equipment is used as part of technical assistance and R&D projects to support industry in its transition to clean processes.
Our environment is welcoming and stimulating.
Do you dream of tackling today's climate challenges? Join our passionate team!
Everything is done to encourage dynamic collaboration between colleagues. We like to combine professional efficiency with personal benevolence.
Recognized by the Groupe Entreprises en Santé, our workplace is committed to promoting work-life balance. It is possible to telework up to 3 days/week.
Equity, diversity and inclusion are integral to the values of the CTTÉI. We welcome applications from designated groups, including women, aboriginal peoples, people with disabilities, visible and ethnic minorities.
Your mission
Carry out projects involving, among other things, the study of supercritical processes for the recovery of residual materials, under the mentorship of a level 3 project manager.
Plan and supervise laboratory tests performed by technicians
Perform process modeling, calculate mass and energy balances
Participate in technical and economic analyses (CAPEX-OPEX)
Support customers in process scale-up and technology transfer projects
Write technical reports and present results to clients
Participate in the center's business development and visibility (meet with customers, draft service offers, participate in conferences and conventions)
Your education and previous experience
Undergraduate degree in chemical engineering or other field combined with relevant experience
Master's degree (asset)
Industry experience (asset)
Experience in process modeling, e.g. with Aspen or Prosim (an asset)
Experience in carrying out CAPEX-OPEX technical-economic studies (an asset)
Your talents
You are rigorous, you like a job well done.
You like collaborative research, communicating with partners and customers, but report writing doesn't put you off.
You're agile, versatile and curious; you like variety in your projects.
Bilingualism is an asset.
Working conditions
Full-time, 35 hours/week
Flexible hours and telecommuting: up to 3 days/week, when projects allow it
Salary based on experience and qualifications: $60,060 to $71,780
Benefits: disability, extended health, life insurance; sick leave; employee assistance program (EAP); group RRSP
Start date to be discussed, desired November 2023
To apply
Send us your application by e-mail to info@cttei.com, if possible before October 9, 2023.
If you have any questions or would like to discuss the opportunity, please contact our Operations Manager, Julie Gendron, at julie.gendron@cttei.com.
Priority will be given to contacting those whose applications we have selected.