In this project, the CTTÉI accompanied the generators of residues (incineration ashes and quarry sludge) and the takers of the inputs in the search for solutions of valorization in the form of industrial and decorative ceramics.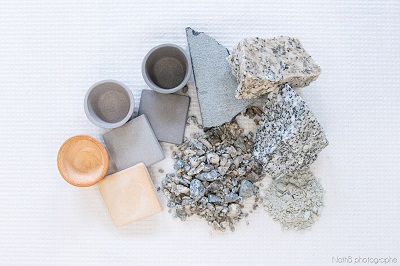 Decorative ceramics made from incineration ashes of municipal sludge from the City of Longueuil and sludge from quarries and granite transformation plants from Polycor.
The CTTÉI designs and tests the conditioning of the sludge and the manufacturing process of the ceramic until the surface finish.
Opportunities and benefits
The project is a step towards carbon neutrality for residue generators.
It promotes the creation of businesses based on the development of materials(Studio Minéral).
It presents an opportunity to revive the production of industrial ceramics in Quebec(Berco).