The Synergie Québec community, led by Cttéi, has published the second Compendium of Synergies, bringing together 32 concrete and inspiring cases of achievements in the circular economy in Québec. New this year: a condensed version of the Compendium, including 15 synergies, is also available in English.
In this Compendium 2021, 85 companies and organisations from 13 symbioses testify to the benefits of their networks:
Extending the life of resources
New products
Savings
Reduction of GHG emissions
Maintaining or creating jobs
The Synergy Collection in figures
2 collections in 2 years
32 records in 2021 compared to 11 records in 2020
13 symbioses represented
85 companies and organisations mentioned
This collection is part of the research work of the Chaire de recherche sur l'écologie industrielle et territoriale (CRÉIT ) led by Cttéi and the Cégep de Sorel-Tracy.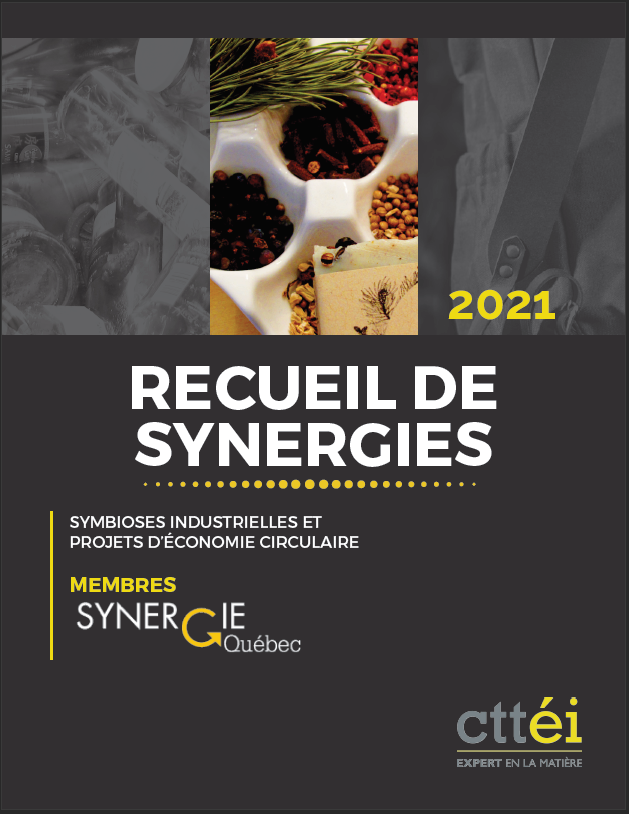 Collection of synergies 2021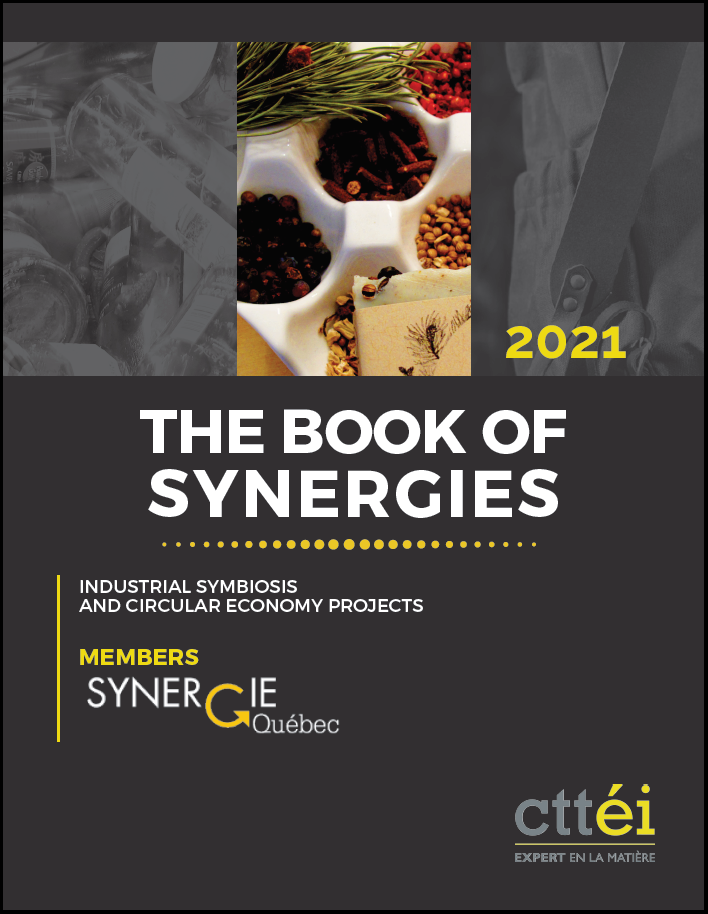 Book of synergies 2021