On Tuesday, November 16, 2021, at 3 p.m., the Centre de transfert technologique en écologie industrielle will inaugurate a clean technology laboratory unique in Quebec and Canada. Register now!
Dedicated to the development of supercritical fluids and, more specifically, hydrothermal oxidation (HTO), this new laboratory is the result of several years of work and an investment of 2.5 million dollars.
Attend the live inauguration to learn more about the potential of this clean technology for the treatment and recovery of municipal sludge, paper industry residues and various industrial effluents.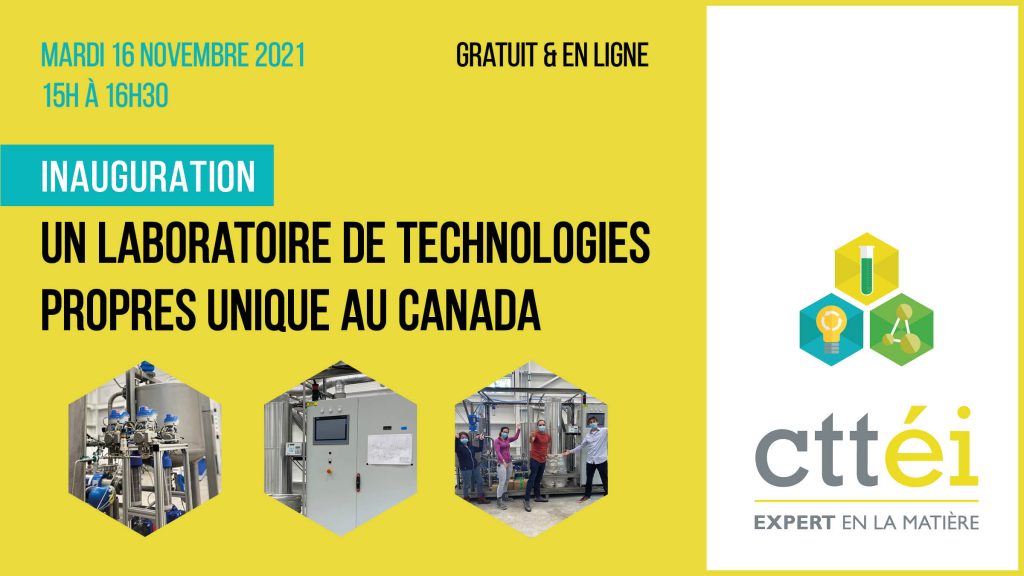 The construction of this laboratory was made possible by funding from :
It has benefited from the contribution of public and private partners, including