A territory with multiple challenges
As a small island of 2,500 km² in the Indian Ocean, Réunion brings together many of the major challenges experienced on a global scale. Over the last 50 years, its territory has undergone major transformations marked by sustained demographic growth and economic development. The population has doubled to reach 850,000 inhabitants (800 inhabitants/km²) and the GDP is growing by 2.5%/year. This expansion has been accompanied by rapid changes in lifestyles: Reunion has gone from a plantation, rural and frugal society to a society of mass production and consumption.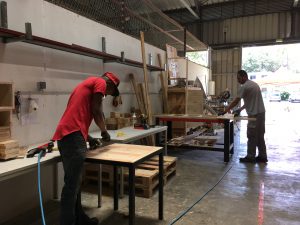 Today, this territorial metabolism and the scarcity of resources are out of step with the island's limited island capacities. As a consequence of the increase in consumption and the lack of maturity of circularity channels such as recycling, the increase in the quantity of waste is significant. Faced with this situation of dependence and vulnerability, the Regional Council of Reunion wishes to make the island a pilot territory for ecological transition.
Industrial ecology as a tool for transition to the circular economy
In short, the collaborative project aims to deploy industrial ecology in 3 ways:
1) Support for the transformation of companies and the exchange of good practices, including company diagnosis, training and the identification of clean technologies.
2) The structuring of sectors stemming from the strategies of the circular economy, particularly that of resource development.
3) The creation of pilot projects, such as the creation, animation and deployment of industrial symbiosis on the territory.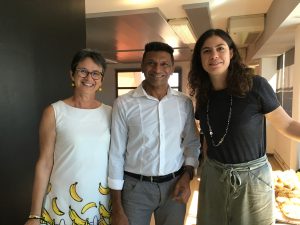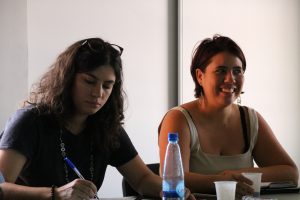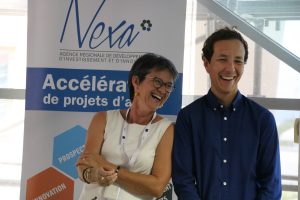 Enlightening interventions
At the invitation of Nexa, Reunion Island's regional development, investment and innovation agency, the CTTÉI had the opportunity to meet with many players and stakeholders involved in this transition. Industrial visits and meetings with researchers provided a better understanding of the region's specificities. CTTÉI also had the opportunity to give 2 days of training on industrial ecology and the implementation of industrial symbioses, in which nearly 25 mobilized and committed people took part. University students from the School of Management also benefited from a technical seminar on the circular economy and began to draft a plan for organic matter management on the campus itself.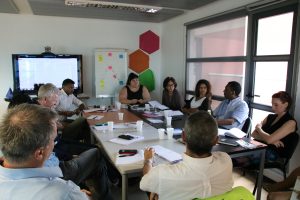 A delegation from Reunion Island will be in Quebec next May to establish more relations with the Quebec community and enrich the partnership.
The CTTÉI would like to thank Région Réunion, West Coast Territory, the University School of Management and especially NEXA for this stay with rich and constructive exchanges. Thanks also to Écotech Québec for offering this opportunity to the CTTÉI.