The CTTÉI is proud to announce the appointment of Jean-François Vermette as Scientific Director of the CTTÉI.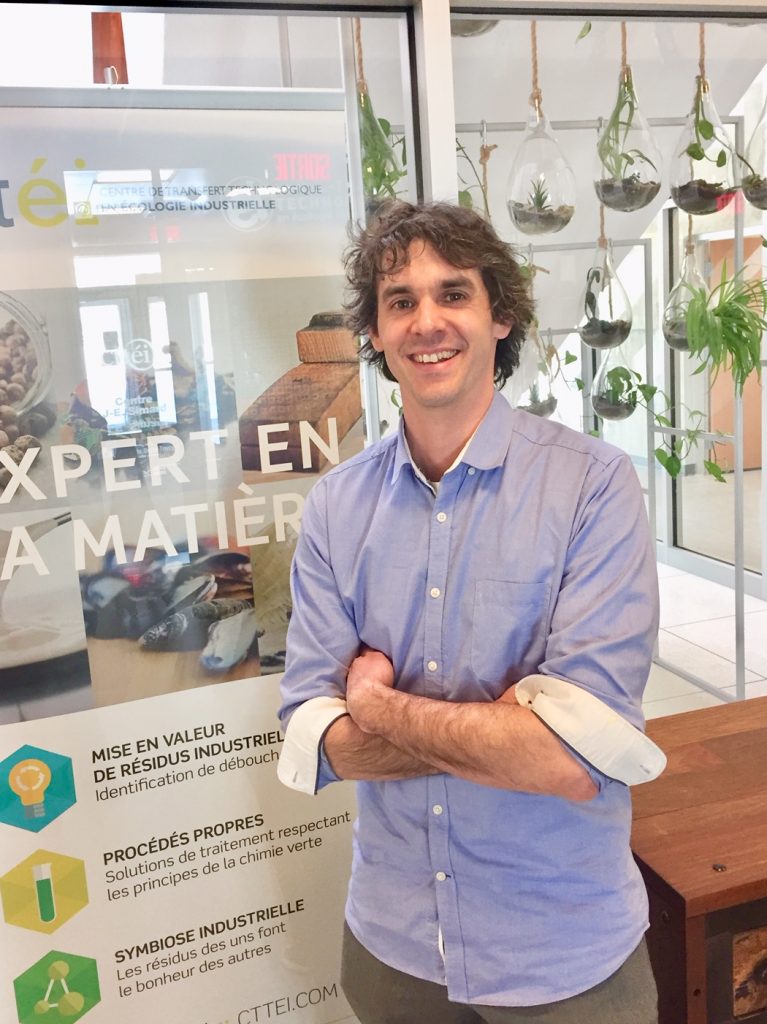 Mr. Vermette holds a bachelor's degree in biophysics and a master's degree in environmental sciences. A multidisciplinary researcher with a passion for industrial ecology, Mr. Vermette has been contributing to the development of the CTTÉI for 11 years now. An outstanding communicator, he is notably responsible for the development of the Clean Processes component aimed at deploying supercritical fluids in Quebec, including supercritical CO2 extraction and hydrothermal oxidation.

His rigour, dynamism and leadership now allow him to take on new challenges by joining the management team. In addition to supporting the General Manager in strategic planning and business development, he will be responsible for coordinating the research team and will work in concert with the Director of Laboratories, Ms. Julie Gendron.

The CTTÉI is therefore very pleased to count on Mr. Vermette to take on his new duties as of today!

The CTTÉI is an applied research centre affiliated with the Cégep de Sorel-Tracy. Its mission is to improve the performance of businesses and communities through research and development of innovative approaches and technologies in industrial ecology. In addition to carrying out numerous R&D projects aimed at finding innovative outlets for industrial residues, the CTTÉI leads the Synergie Québec Community of Practice to co-create tools and develop expertise to operationalize and build a more circular economy.