Sorel-Tracy, June 21, 2022 - The Centre de transfert technologique en écologie industrielle (CTTÉI) has published a public report on the circularity of the forestry sector in Quebec, prepared for Natural Resources Canada.  
Natural Resources Canada has mandated the Centre de transfert technologique en écologie industrielle (CTTÉI) to study the circularity of the Quebec forestry sector in 2021.
The material flow analysis (MFA) was conducted by the CTTÉI using, in particular, data from the Synergie Québec network, the network of industrial and territorial symbioses in Québec, a community of practice created and led by the CTTÉI since 2013.
This report shows high circularity for the majority of forest products in Quebec. The products with the greatest potential for improvement are wood residues generated by the construction, renovation and demolition (CRD) sectors. 
However, the study also shows that the recovery of residues relies heavily, for some materials, on imports and exports. Thus, local recovery of post-consumer products is too low for logging residues (2%), newsprint (17%), particleboard (28%) and CRD wood (32%).
"Material flow analysis makes it possible to establish a picture of resource consumption in a given territory. The results obtained by working on the forestry sector in Quebec show that it is a valuable tool for guiding circular economy actions. We therefore hope to continue our work in this area in other sectors of activity," explains Julien Beaulieu, a researcher at the CTTÉI and holder of the NSERC Industrial and Territorial Ecology Research Chair (CRÉIT).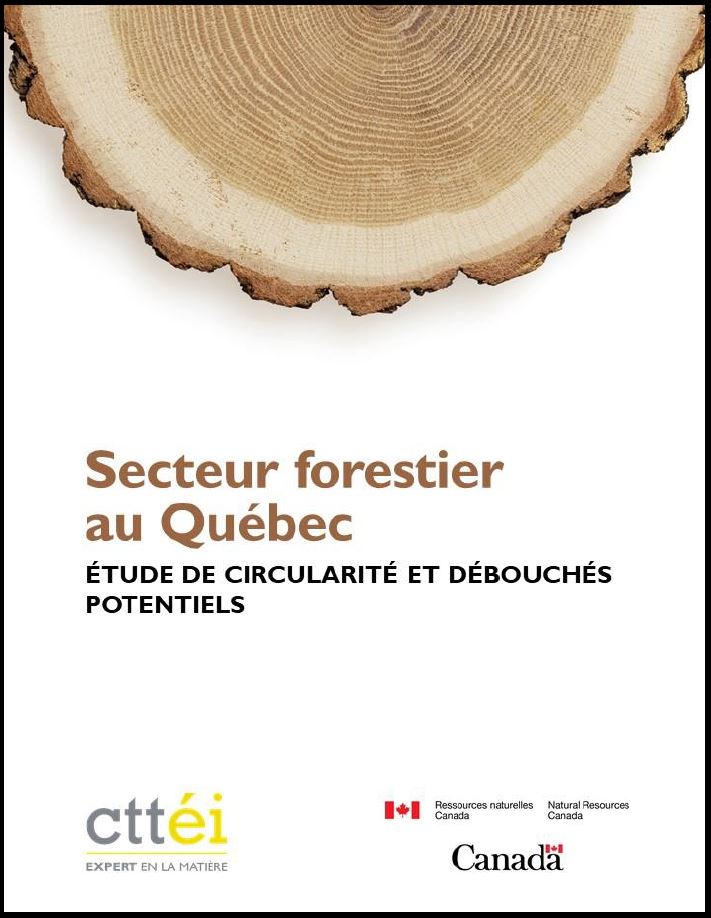 Quebec Forestry Sector - Circularity Study and Potential Opportunities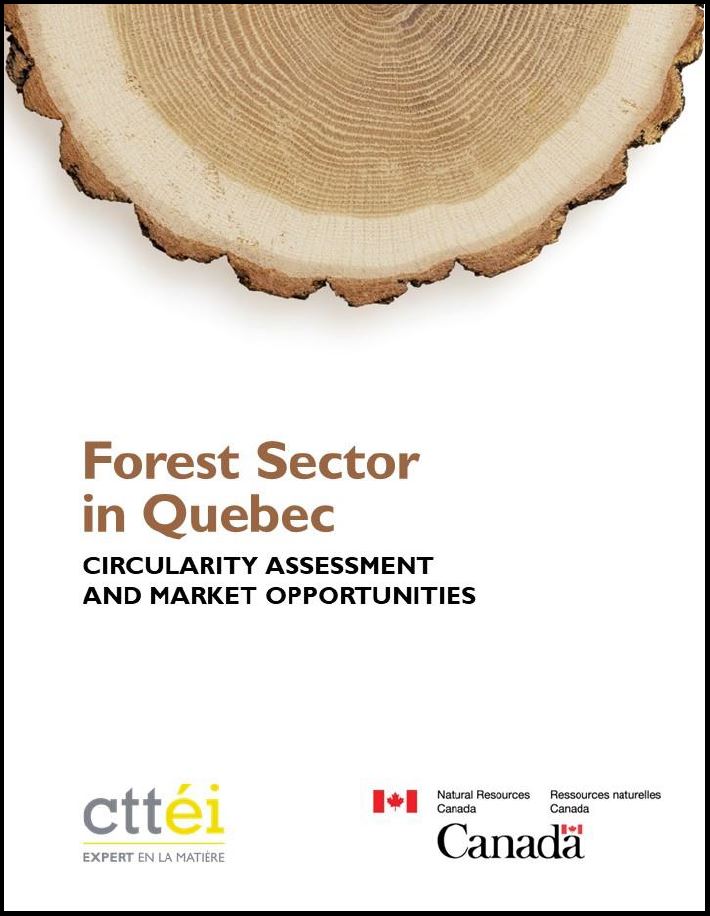 Forest Sector in Quebec - Circularity Assessment and Market Opportunities
About the CTTÉI
Since 1999, the Centre de transfert technologique en écologie industrielle has been developing and sharing its unparalleled expertise in waste management. It increases the performance of businesses and communities through research and development of innovative approaches and technologies in industrial ecology. The CTTÉI is affiliated with the Cégep de Sorel-Tracy.