On Wednesday 4 May 2022, the Programme d'accompagnement en économie de la fonctionnalité et de la coopération auprès des entreprises québécoises (EFC Québec) won a Novae Award for its innovative work on one of the lesser known strategies of the circular economy.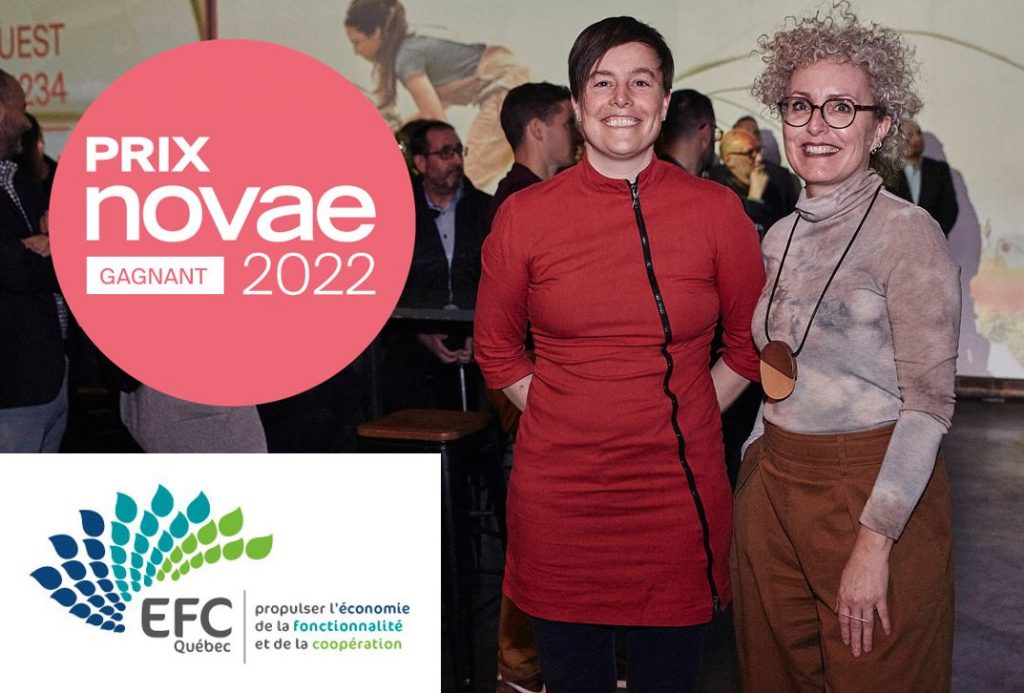 For the past 9 years, the Novae Awards have distinguished 20 original and relevant projects each year, which respond in an innovative way to social and environmental issues.
The EFC Quebec consortium was founded by six Quebec organisations, all members of the Synergie Quebec community of practice:
The programme is coordinated by the Centre de transfert technologique en écologie industrielle (CTTÉI). It receives financial assistance from the Government of Quebec under the Action-Climat Quebec program and is in line with the objectives of the Plan for a Green Economy 2030.
For the press release: https: //www.efcquebec.com/2022/05/09/efc-quebec-remporte-un-prix-novae-2022/
For more information on EFC Quebec: https://efcquebec.com/
To follow the activities of EFC Quebec on Linkedin: https: //www.linkedin.com/company/efc-québéc/