Sorel-Tracy, May 30, 2023 - From May 21 to 29, the Centre de transfert technologique en écologie industrielle (CTTÉI) welcomed a delegation of Moroccan academics and representatives from the phosphate industry as part of a mission to promote the circular economy in the mining sector.
More than twenty representatives arrived in Montreal on May 21 from Morocco. Their objective? To learn more about circular economy best practices in the mining industry.
The delegation was made up of mining executives from the Moroccan industrial group OCP, which specializes in phosphate mining, and academics from the Mohammed VI Polytechnic University. Their visit was organized by the CTTÉI as the culmination of their study program entitled "Environnement minier et économie circulaire" ("Mining environment and circular economy").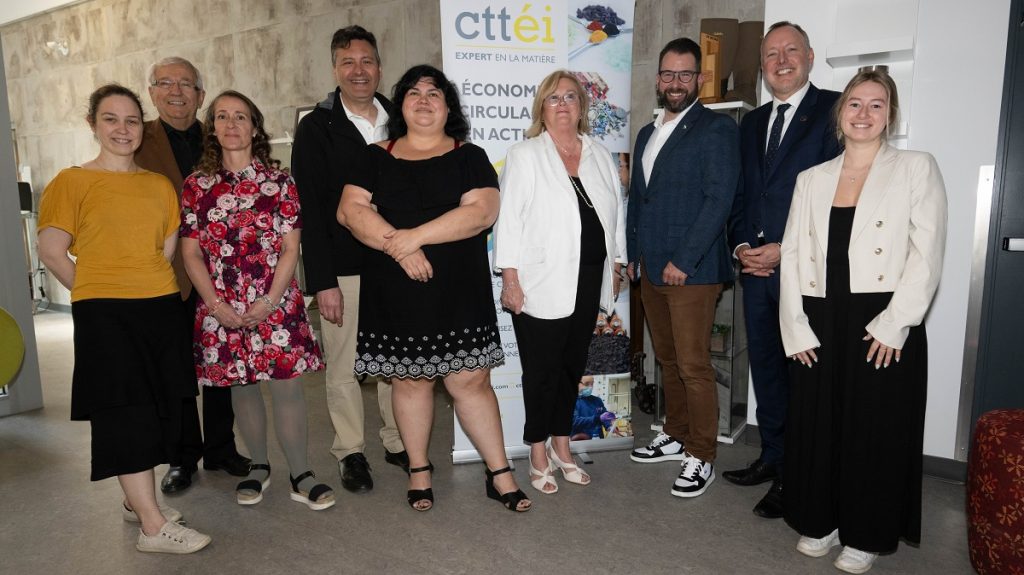 A popular program
The visitors explored the CTTÉI's laboratories and activities right from the start of their stay. They were able to share their expertise on clean processes and tailings reclamation. They then took part in training sessions and visits organized by the CTTÉI. Among the sites visited were the Ash Grove cement plant; the Mario Charrette reclamation center; the Agro-100 fertilizer manufacturing company; the Nouveau Monde Graphite mine site and demonstration plant in Saint-Michel-des-Saints. On Friday May 26, the delegation visited the Jeffrey mine in the Eastern Townships; the Carrefour d'innovation sur les matériaux de la MRC des Sources; and Tergeo, formerly Alliance Magnésium.
Finally, on Monday May 29, the delegation concluded its program in the company of representatives from the Sorel-Tracy region. They emphasized the crucial role of local expertise in industrial ecology as a driver of economic development.
The Moroccan delegation emphasized the excellence and professionalism of the welcome they received, the quality of the exchanges during their visits, and expressed their delight at the way the mission had gone.